Estithmar Holding, a Qatari investment firm, has unveiled plans to develop Rosewood Hotels-branded ultra-luxury resort in the Maldives, with an opening date of the first quarter of 2025. A world-class luxury resort is being developed in the Maldives by an investment firm famous for its dedication to quality.
The ultra-luxurious resort will be built by Royal Resorts, a division of Estithmar Holding, and operated by the renowned hotel management company Rosewood Hotels & Resorts. The resort's 120 beach and overwater villas, each with a private pool and one to five bedrooms, are intended to be a work of art in architectural design. A few known speciality restaurants from across the world will be scattered throughout the island, along with additional pools.
The resort development has a total investment of $343 million and, when complete, will exhibit the ideal blending of luxury and sophistication in all of its spaces and features. A wellness centre, beach club, and sophisticated dining areas will be built in the resort's centre to enhance the guest experience further. Exceptional amenities will be made accessible to guests as part of the unique experience in an effort to provide them with experiential luxury.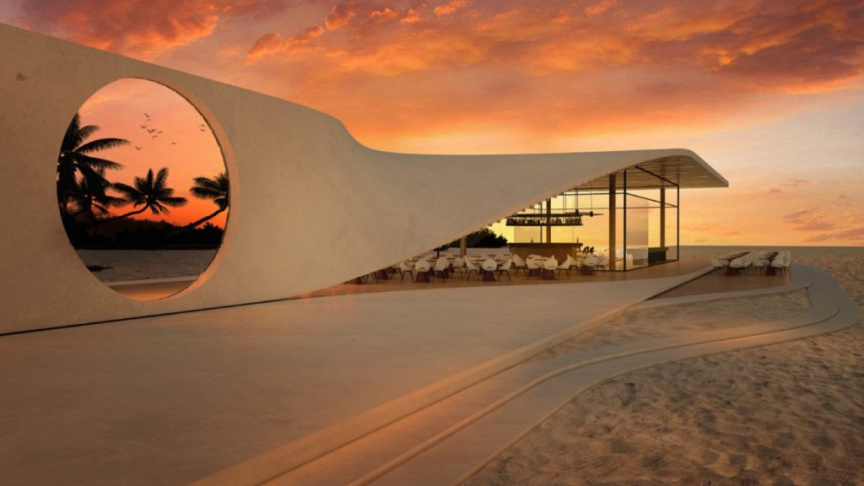 The Maldives, which has consistently been ranked as the best tourist destination in the world, maintains a high occupancy rate all year round. The Maldives' tourism business boasts among the greatest rates of return on investment in the world, making it especially tempting for investors looking to make significant returns on their capital. The business wants to turn the Rosewood property into a highly sought-after resort in the Maldives that can satisfy even the most affluent and sophisticated travellers worldwide.
On the occasion, the Chairman of Estithmar Holding, Moutaz Al Khayyat, said, "The investment opportunities in the Maldives are highly flexible, and the investment environment is encouraging and plays an active role in stimulating the global private sector to innovate a number of projects that enhance tourism and entertainment programs."
President of Rosewood Hotels & Resorts, Radha Arora remarked "The Maldives is an ideal location for a Rosewood property, and we are looking forward to bringing our A Sense of Place philosophy to life in this incredible destination. We are pleased to partner with Estithmar Holding on this ambitious project, which is sure to raise the bar for ultra-luxury experiences in the Maldives."