The Standard, Huruvalhi Maldives is asking SEVA Experience, the top wellness studio and holistic centre in the Middle East, to host a wellness takeover at the property in honour of International Women's Day. The resort will be hosting SEVA Experience's renowned yoga, meditation, and holistic program from March 7–11, 2023, allowing guests to indulge in the best in wellness and well-being.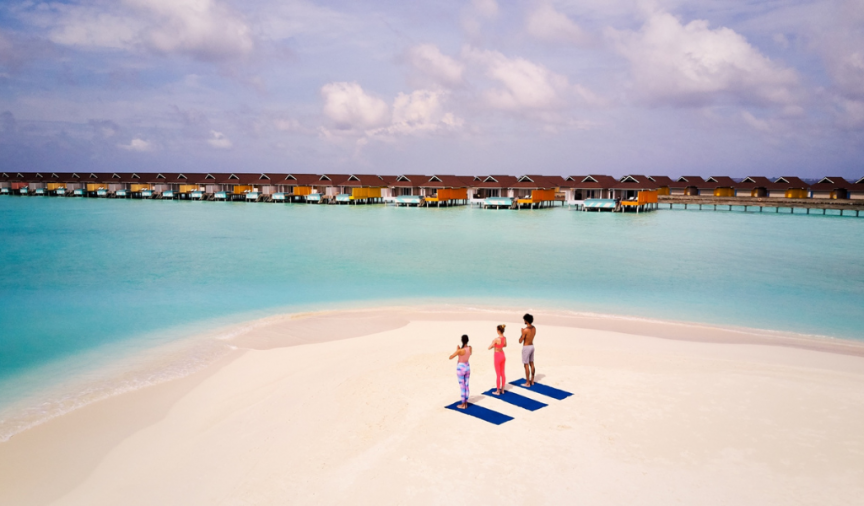 Through a variety of diverse activities, SEVA was founded with the intention of promoting in-depth reflection and honouring the path of life. The Center provides a place for mindful travellers to unwind and disconnect while also giving wellness seekers a wealth of educational possibilities to rebalance their everyday lives. Huruvalhi Island in Raa Atoll will host the property in March, and its magnificent 360-degree white powdery beaches and crystal-clear lagoon will provide the ideal setting for an incredible journey.
In addition to SEVA's innovative program, visitors can make use of The Standard's health amenities, which include daily yoga and meditation classes. Having a solid reputation in both, the alliance with SEVA will only raise and improve the island's wellness offerings. The SEVA Table Head Chef Kiki, The Standard's Maldives-based Yogi Karan, and SEVA Table Founder Eda will host the five-day takeover.
The jam-packed 5-day schedule includes a variety of yoga postures, meditation techniques, and breathwork exercises in addition to a nutritious food chosen by SEVA Table, the Middle East's first and best plant-based café. Over the course of the cooperation, guests will have the opportunity to sample sustainable, holistic snacks in the Joos café, where the kitchen takeover will take place.
The program's "Kundalini in the Dark" event, where a dark yoga and meditation class will be held under the light of the full moon, and the "International Women's Day Chanting Masterclass," where womanhood is honoured through the special relationship between the body and feminine power, are two of its standout highlights. A special cacao ceremony that brings together two different cultures and traditions to open hearts and deeply cleanse the systems is also added to this. It is held at the Hammam Studio. The Tonic Bar will also offer daily nutritional boosts.
The creator of SEVA, Eda, comments on the imminent takeover: ""We have tailored an incredibly unique takeover in one of the most beautiful places in the world……, move, breath, chant, dance to let go of whatever is not serving you, and manifest a brand-new reality." A 10% service fee and a 16% GST are not included in the starting price of USD 428 per night. Use the discount code "SEVA" to take 35% off here.