By taking over the former Angsana Ihuru, Dhawa, which features a carefully curated collection of modern hotels in the Far East, is steadily gaining traction in the Maldives. Dhawa Ihuru, previously known as Angsana Ihuru, is now included in Dhawa's select portfolio and is situated on the highly sought-after North Male Atoll, just a short distance from Velana International Airport.
The resort was launching a new lodging category at the time of the rebranding, with six luxurious Beachfront Rainmist villas joining the elite 45 villas on the island. The brand-new villas are up to 68 square meters in size and include a living area and an outside "Rainmist Lounge" made up of a fabric mesh mat spread out over a raised deck.
The prestigious Banyan Tree Group, which runs the Banyan Tree Vabbinfaru resort in the Maldives, includes the Dhawa brand in its portfolio. Following the takeover, the group expanded the dining and entertainment options at Ihuru and started letting visitors utilize the amenities at the sibling resort, Banyan Tree Vabbinfaru. Due to this, the Twin Island dine-around idea was developed so visitors could sample the eateries at its neighbouring property.
There have been some service improvements at the Ihuru property as well. This includes the debut of the Nest, a 24-hour social centre that distinguishes all Dhawa hotels. In this location, visitors can enjoy delightful conversations while enjoying drinks. Other places to eat are Barception, where you can indulge in regional fare and drinks while dipping your toes in the sand, or the recently renamed beachside restaurant Nook, where you can eat all day.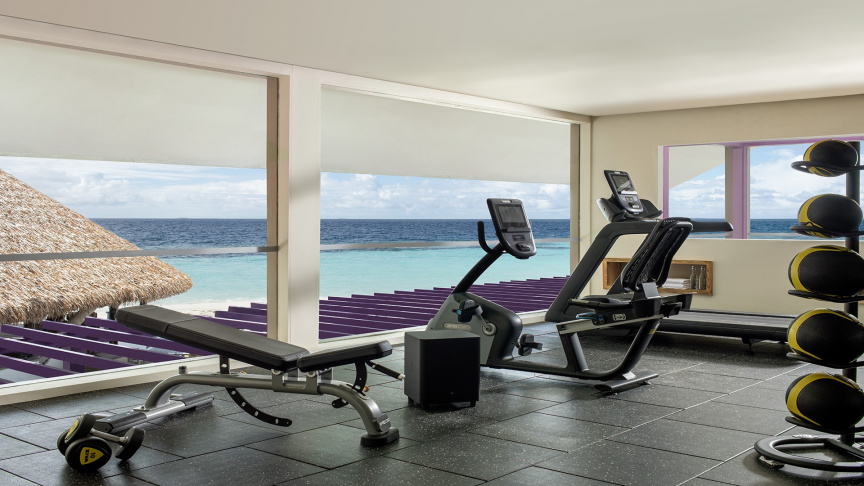 The Nectar delivery service is a revolutionary shift from traditional dining. Guests can place orders for bento takeout boxes tailored to their preferences, including Japanese, Indian, Chinese, Maldivian, and Western cuisines, and enjoy the delectable meals wherever they choose on the island.
Along with the PADI 5-star Gold dive centre, Ihuru's 8lemements Spa & Activa, the 24-hour gym, and the yoga area have all been preserved. On the island, a variety of watersports activities are still available, from the tranquil kayaking and Kahan'bu catamaran to the heart-pounding windsurfing and wakeboarding excursions. Additionally, visitors can also select specially designed activities, such as holding a romantic dinner on a deserted island or snorkelling at well-known locations on the house reef.