Mohamed Majid has been named JA Manafaru's new sales manager, the company has announced.
Majid, who has worked in the Maldivian hospitality sector for more than ten years and is well-versed in it, brings to JA Manafaru his well-honed expertise and insight to the sector.
Majid began his career in the hospitality sector at the prestigious Waldorf Astoria Hotels & Resorts as a transfer and bookings agent in 2011. It was during his time at Waldorf Astoria Hotels & Resorts, that he had his first contact with Manafaru, in 2013 as he joined their team. He also worked at Voyages Maldives where he handled the resort bookings of the firm, adding to his experience in sales.
Majid served as the resort's dedicated Airport Manager when Manafaru underwent a rebranding in 2014 to become JA Manafaru, in the position he was in charge of overseeing airport operations between Manafaru and Male. His outstanding work ethic quickly earned him another promotion in October 2020 when he was named the Manafaru Guest Services Manager. Majid took on extra sales-related duties in this position and was entrusted with bridging the communication gap between the corporate sales team and regional destination management companies.
"In the last seven years during my experience in airport operation, I was given several opportunities to enhance my skills and career. On this note, I would like to take the opportunity to express my gratitude to JA Resorts and Hotels for the contribution that they have been giving to the local community around the resorts and to the associates on the island," Majid said.
"I firmly believe that the long-serving associates at JA Resorts and Hotels embody the strategy and culture of heartfelt hospitality that the company actively strives towards with its workforce. I have achieved this milestone that I have been working very hard for several years and I am excited to start my new role as Sales Manager to give back my contribution to the company," he said further.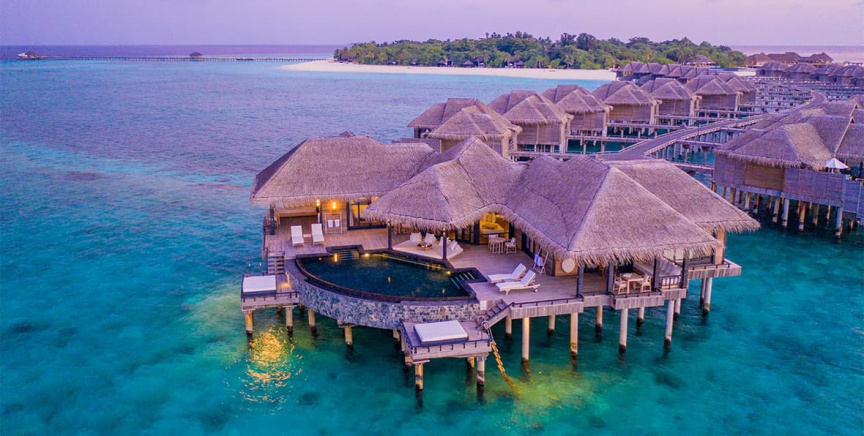 A 5* ultra-luxury retreat in the Maldives, JA Manafaru Resort is tucked away in the Haa Alif Atoll at the country's northernmost point. Ideal for families with kids and couples alike, the resort is home to a number of rich and roomy beach villas, lavish dining establishments, and an energizing spa, checking off gastronomy and relaxation on the bucket list. Additionally, the private island offers many of opportunities for cultural exploration, underwater adventures, and seaside fun, giving visitors plenty of chances to create priceless memories in paradise.