The Standard, Huruvalhi Maldives has partnered exclusively with sustainable skincare companies Seed to Skin and The Organic Pharmacy, for their new Eco Escape Wellness package.
The agreement furthers The Standard, Maldives' progress toward sustainability and represents the first hotel project for both prestigious brands in the Asia-Pacific region.
The 5-day wellness package, which is surrounded by the dazzling turquoise seascapes of the Raa Atoll, offers a holistic, wellness-focused schedule with thoughtful inclusions. This includes regular yoga classes and specially selected facials that are intended to heal and revive visitors in the picture-perfect paradise. With a variety of amenities like steam rooms, a hammam (a Turkish bath), and a spa terrace, the spa at the establishment meets all the requirements for a blissfully peaceful experience.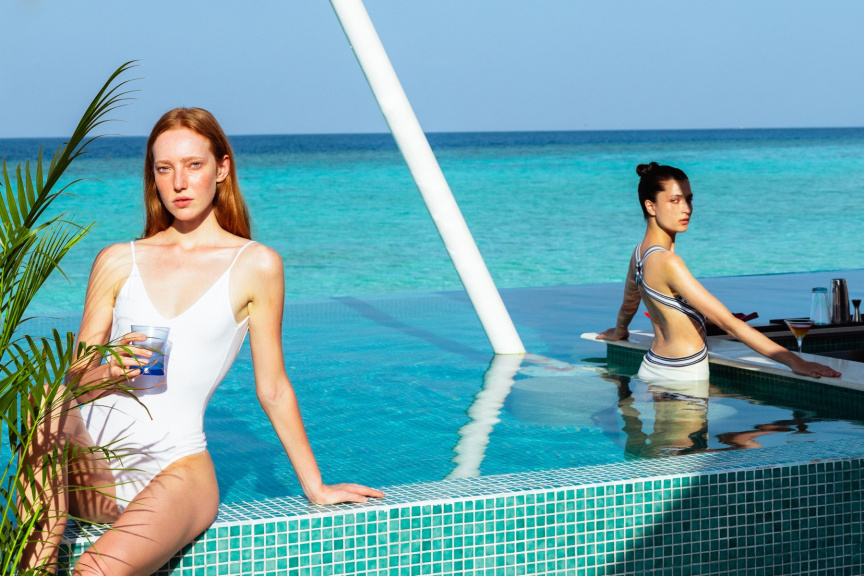 The 90-minute Deep Sleep Massage and the Rose Renewal Ritual are two of The Organic Pharmacy's unique therapies that guests can enjoy.
Deep Sleep Massage: This treatment is perfect for people who travel a lot or have trouble sleeping because it starts with a foot bath in oil-infused water, then it includes a relaxing full-body massage, reviving foot acupressure, and a quick facial. The aromatic qualities and mixtures of the oils aid in detoxification, muscle and joint strengthening, and jet lag relief, all of which serve to improve sleep.
Offering a moisturizing treatment for dry, sun-exposed, or injured skin by including the renowned Cleopatra body scrub. To reduce redness and fight oxidative damage, the mild but efficient therapy is enhanced with Ylang Ylang, Rose Germanium, and sea salt. A facial with antioxidants, a potent serum, and butter to regenerate skin cells round out the procedure.


Candle Massage: Seed to Skin also offers a distinctive, 60-minute Candle Massage that is renowned for being incredibly soothing. During this massage, a warm candle is carefully applied to the skin and stroked in long, sweeping strokes. As a result, the rich elements in the candle, such as argan oil, coconut extract, and shea butter infused with oud wood and vanilla, will help to condition the skin.
These helpful procedures are combined with a full schedule of daily yoga and meditation sessions given by qualified instructors. Visitors to the resort can realign their bodies and brains with the help of masters.