The countdown has started again for the most eagerly awaited time of the year, and as usual, Lily Beach promises to deliver with a festival to remember! The resort invites guests to its shoes once more for its enchanting Christmas & New Year program, which will feature glimmering nights, endless glasses of champagne, and memorable gift exchanges. Lily Beach welcomes revelers to its gorgeous surroundings with a selection of exciting and fun-filled activities, lavish gala dinners, and custom experiences.
On December 23, the festivities begin with a fun time for young guests to partake in Christmas crafts, which is followed by a gripping movie that will have everyone riveted to their seats. The schedule includes a ton of entertaining activities for kids all during the holiday season to make sure their Christmas is just as wonderful as the adults'.
The main celebrations are scheduled to begin on December 24 with Santa making a spectacular entrance as he stops at Lily Beach to greet everyone in attendance. After that, Lily Maa will host the Christmas Eve Gala Buffet, where Executive Chef Olivier will satiate everyone's palates with a delectable selection of seasonal favorites.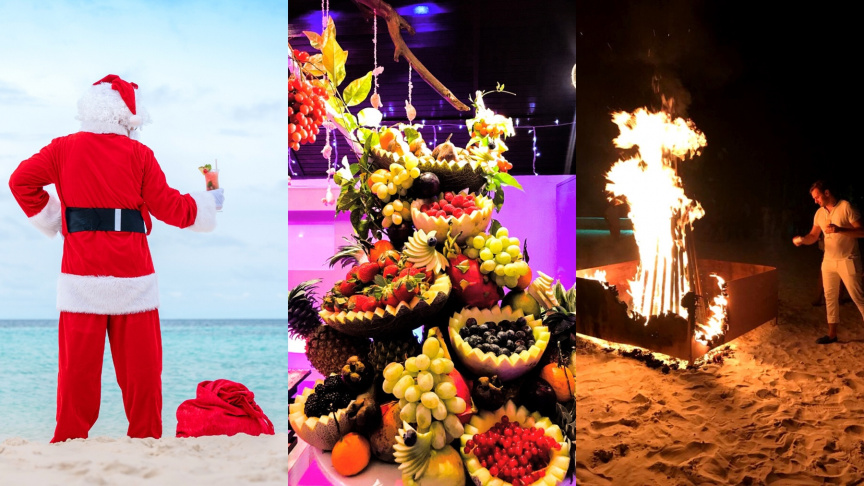 On New Year's Eve, the superb cuisine of Lily Beach will put on a show once more at the outstanding gala dinner with mouthwatering, exquisite delicacies in the picturesque Masquerade atmosphere. Following the outstanding meal, guests are invited to Lily Beach's annual Bon Voyage Bonfire, a chance to let go of regrets and difficult memories and welcome the new year with a revitalized and carefree attitude. The New Year Party, which goes until dawn, is the next event on the schedule. Dance the night away with your loved ones while listening to upbeat music.
You can be sure that Lily Beach has planned the ideal holiday celebration for the family, complete with a variety of memorable experiences at the all-inclusive resort. The resort will start to fully change into a tropical utopia as time draws near, bringing to life the most wonderful season of the year.